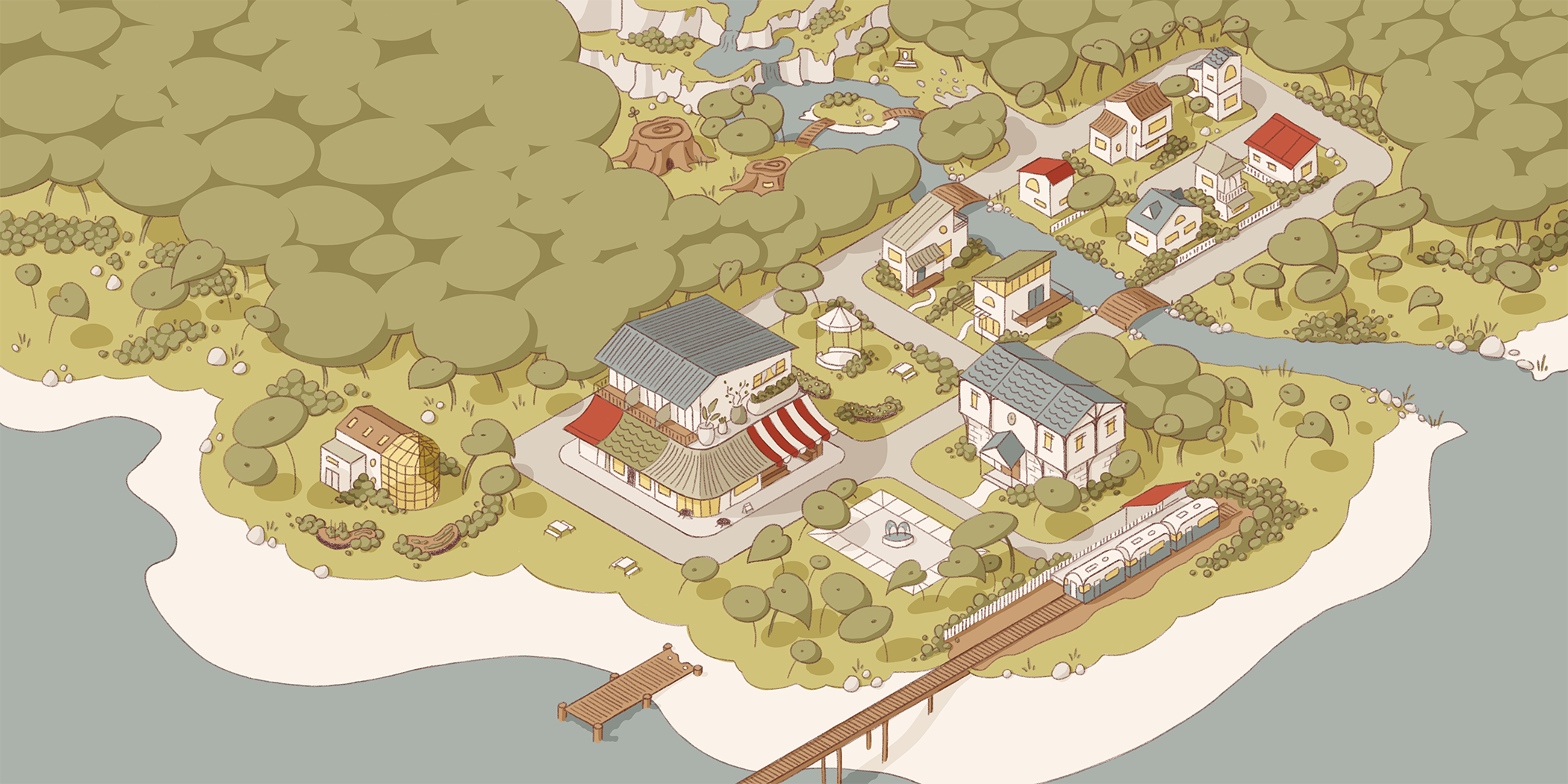 Welcome to Pepper Point! This is a cosy, seaside town with plenty of nooks, crannies and mysteries to discover. Stay as long as you need and make friends along the way. When it's time to go, take a slice of our town with you, to accompany your journey outside Pepper Point - we'll be happily waiting for your next visit!
Become a resident of Pepper Point and follow our adventures on Instagram @sando.and.friends!
Or find us elsewhere by going to sandoandfriends.carrd.co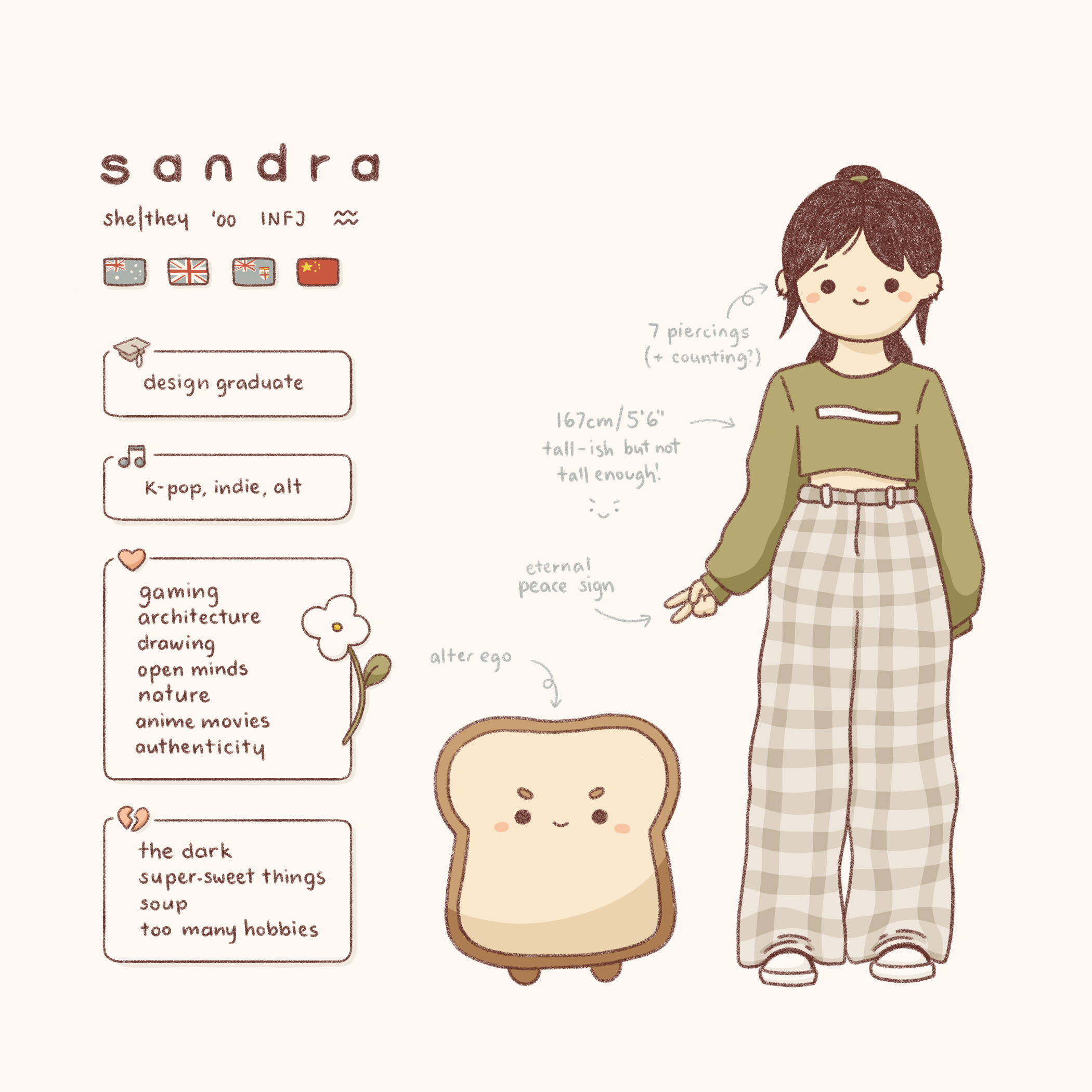 Meet the Artist
Hello! I'm Sandra, a freelance illustrator and designer from Sydney, Australia. When I'm not helping people with their websites, online presence or brand, you can often find me gaming, watching anime movies, with my cat, falling further down the K-pop hole OR spending time at Pepper Point, which is where this little shop is located!
Find a collection of my other design work and more about me on my personal website: studiosandoitchi.com
Since I was a kid, I've always loved drawing, cute stuff, small things, and it's been my dream for a long time to be able to share this side of me with similar minds. After graduating university during March 2022, I became so tired of the projects I was doing - it was more on the traditional, formal side of art and design. I could feel it was time for a much overdue change.
One inspirational shower later, I came up with an idea that combined so many of my childhood interests: kawaii/chibi art, adventure video games, writing stories and characters. I then realised that I still feel so connected to these today.
This led to 'Sando + Friends' - a project fueled by nostalgia and the things I gravitated towards as a child. I haven't felt so consistently motivated to create in years. Somewhere along the way, I must've gotten caught up in trying to be 'an adult'.
You might be wondering,
"What's this obsession with sando, sandoitchi and bread huh??"
Sandoitchi or サンドイッチ actually means 'sandwich' in Japanese. In contrast to popular belief, I am not Japanese. From growing up exposed to Japanese popular culture, studying the language and travelling to Japan as part of high school, I started going by this name online, in 2017. Though, to be honest, I chose it mostly because it was a unique word that sounded like my name.
But 'sandoitchi' also seemed to represent me - a combination of creative fields, cultural backgrounds and experiences, all sandwiched into one. Over the years, the name has just stuck and I can't seem to let it go!
Got recommendations for anime, movies, games, cats(?), Asian pop or more? Do let me in on your knowledge with a DM through Instagram (@sando.and.friends). :)
© SANDO AND FRIENDS 2022
all rights reserved
ABN 21 867 891 392